Esther M. Zimmer Lederberg
The Industrial Revolution in Great Britain
The Coal Mining Industry
Royal Commission on Employment of Children, First report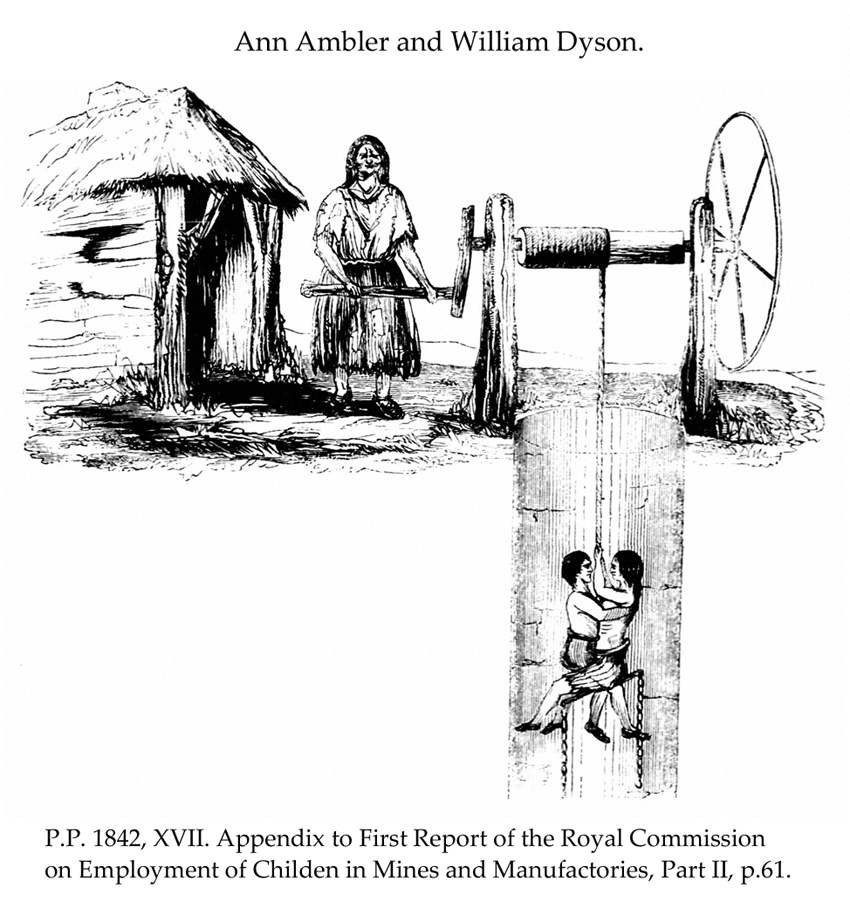 Note women and children mine workers. Women operated the hand operated winches. Women and children descended to the pit-face and were brought back to the brow upon a "clatch-iron".
© Copyright 2006 - 2018 The Esther M. Zimmer Lederberg Trust

Website Terms of Use