Accessing the Esther M. Zimmer Lederberg Papers
at Stanford University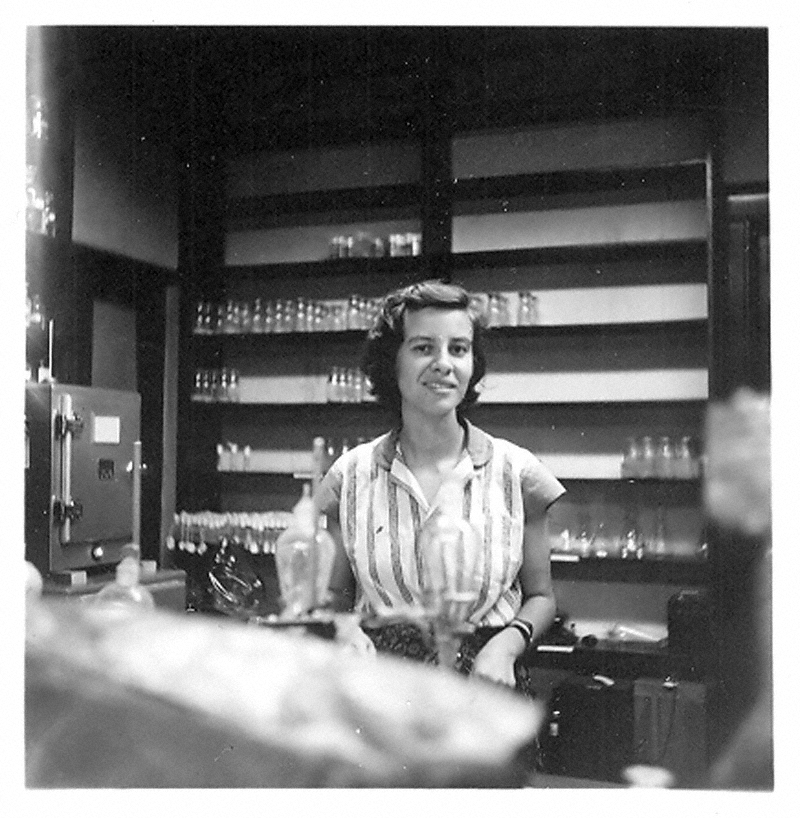 This image appears at the Stanford University memorial to Esther M. Zimmer Lederberg and others at Clark Walk, in front of the Sherman Fairchild building. (To see the memorial, click here.) A copy of this image was also donated to the Massachusetts Institute of Technology, for display at the lobby of the Eli and Edythe L. Broad Institute. A permanent exhibit at Broad Institute, the "DNAtrium", showcases key discoveries in genetics and genomics over the eighteenth through twenty-first centuries. Esther Lederberg is included in that exhibit due to her discovery of lambda phage.
The Esther Lederberg Papers are part of the Stanford University Archives. The Archives is a unit of the Department of Special Collections and University Archives at Stanford University. They are accessed at the reading room for the Department, located in the Bing Wing of Green Library.
The papers of Esther M. Zimmer Lederberg, including correspondence, research papers, lecture notes, lab notebooks, drawings, photographs, slides, plaques and medallions, occupies approximately 30 linear feet. No Stanford archival material circulates. The collection must be used in the reading room.
Researchers wishing to access the Papers of Esther Lederberg can address questions to the Stanford University Archives staff at:
http://www-sul.stanford.edu/depts/spc/uarch/contacts.html
To link directly to the online guide to the Esther Lederberg collection record, go to:
http://www.oac.cdlib.org/findaid/ark:/13030/kt829040sn/?query=Lederberg
© Copyright 2006 - 2018 The Esther M. Zimmer Lederberg Trust

Website Terms of Use